We understand the daily struggles of modern lifestyles. Making your comfort and ease the most prominent goal, we aspire to be the best provider of bags and accessories that suit your daily commute.
Mark Ryden Australia strives to bring you the latest trends and fashionable styles that suit your daily travels. Our urban designs are ideal for commuting across campus on trains, subways, and bicycles, as well as meetings at neighborhood coffee shops and outings around town.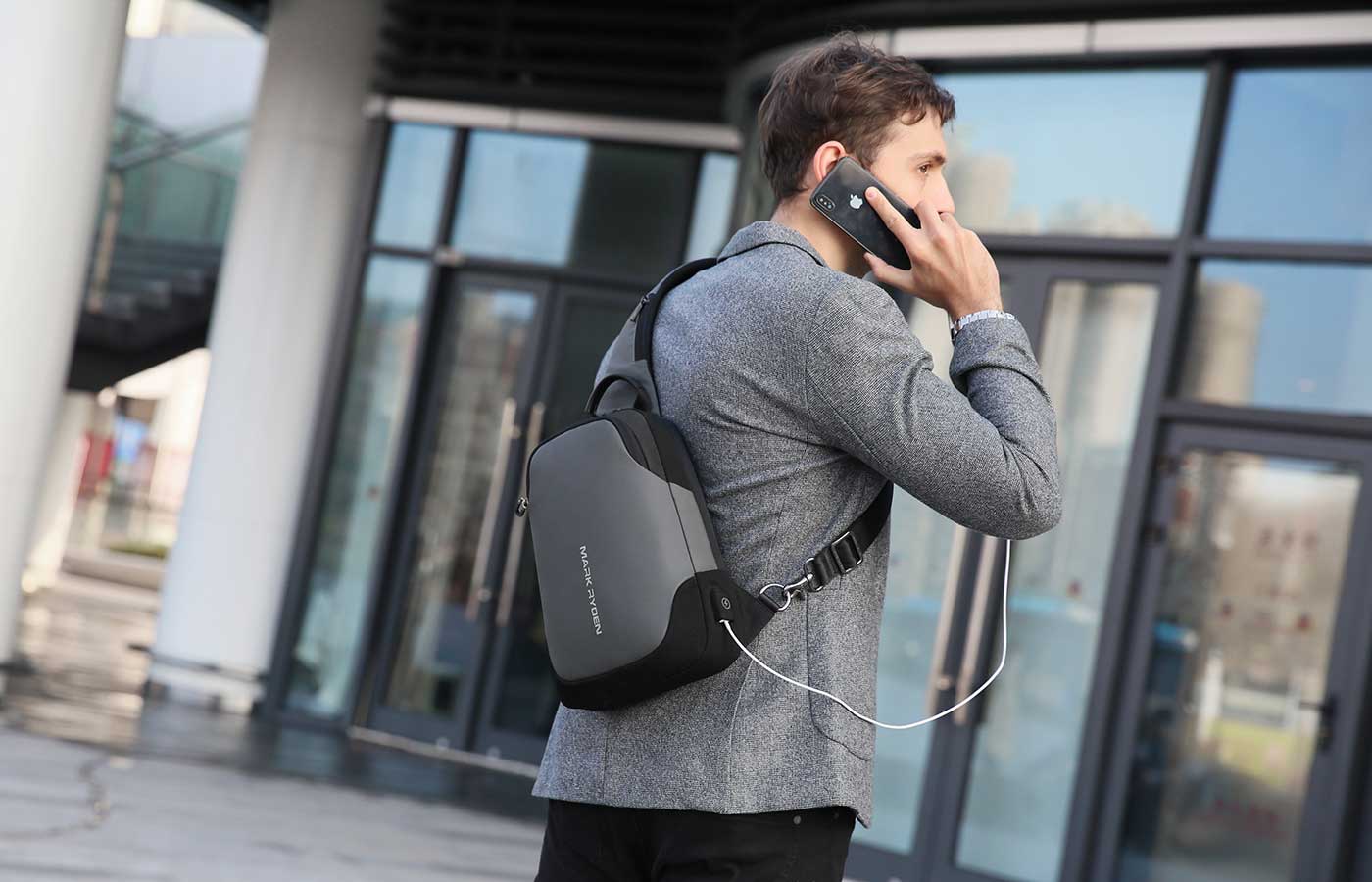 We offer a diverse range of products with unique designs together with anti-theft mechanisms, ensuring the full safety of all your devices so that you don't have to constantly be on the lookout for the danger that could interrupt your busy commutes.
Our goods come in a variety of sizes and levels of security, ranging from entirely waterproof bags to those with anti-theft features. Our sling bags have enough capacity for a laptop, tablet, camera, wireless headphones, smartphone, wallet, and change of clothing, while our medium to large bags have USB charging, enough room for a laptop, tablet, camera, wireless headphones, smartphone, wallet, and change of clothes for business trips and weekend getaways.
You probably had a few thousand dollars worth of technology with you today. That's a lot of cash sitting in a bag, which is also delicate and prone to theft, between your phone, laptop, beats, and possibly a tablet. You wouldn't just throw it in any old backpack and slap it around while going to work, scratching up all of your belongings and making it seem bulky.
You want your devices safely stored in a snug, comfortable bag that keeps your electronic investments safe, and you want to look cool while you are doing it.
Our goal at Mark Ryden Australia is to support you through your daily struggles of traveling by offering you supreme quality bags with a touch of style and elegance
Mark Ryden Australia is your partner with the latest must-have wearable gear.